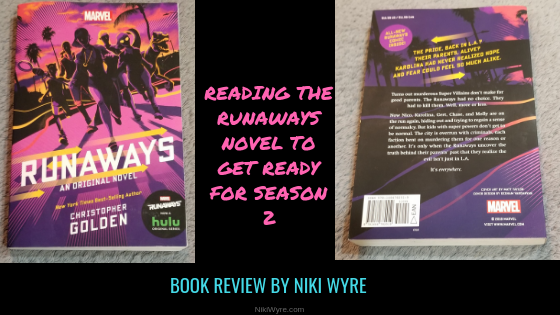 Reading the Runaways Novel to Get Ready for Season 2
by Niki Wyre
Are you a fan of the Hulu version of the Marvel Runaways? I have to admit at first, as a die hard Runaways Marvel fan, I had a hard disconnect in episode one of season one, but I had to step back and give it a chance. I was pleasantly surprised when I treated it as another multiverse in my mind. So, I have become quite a fan of the show as well.
Now if you are a big fan and blinked, you might have missed this is book offering by Christopher Golden. I found mine on Amazon and as of writing this only has four reviews. Yeah.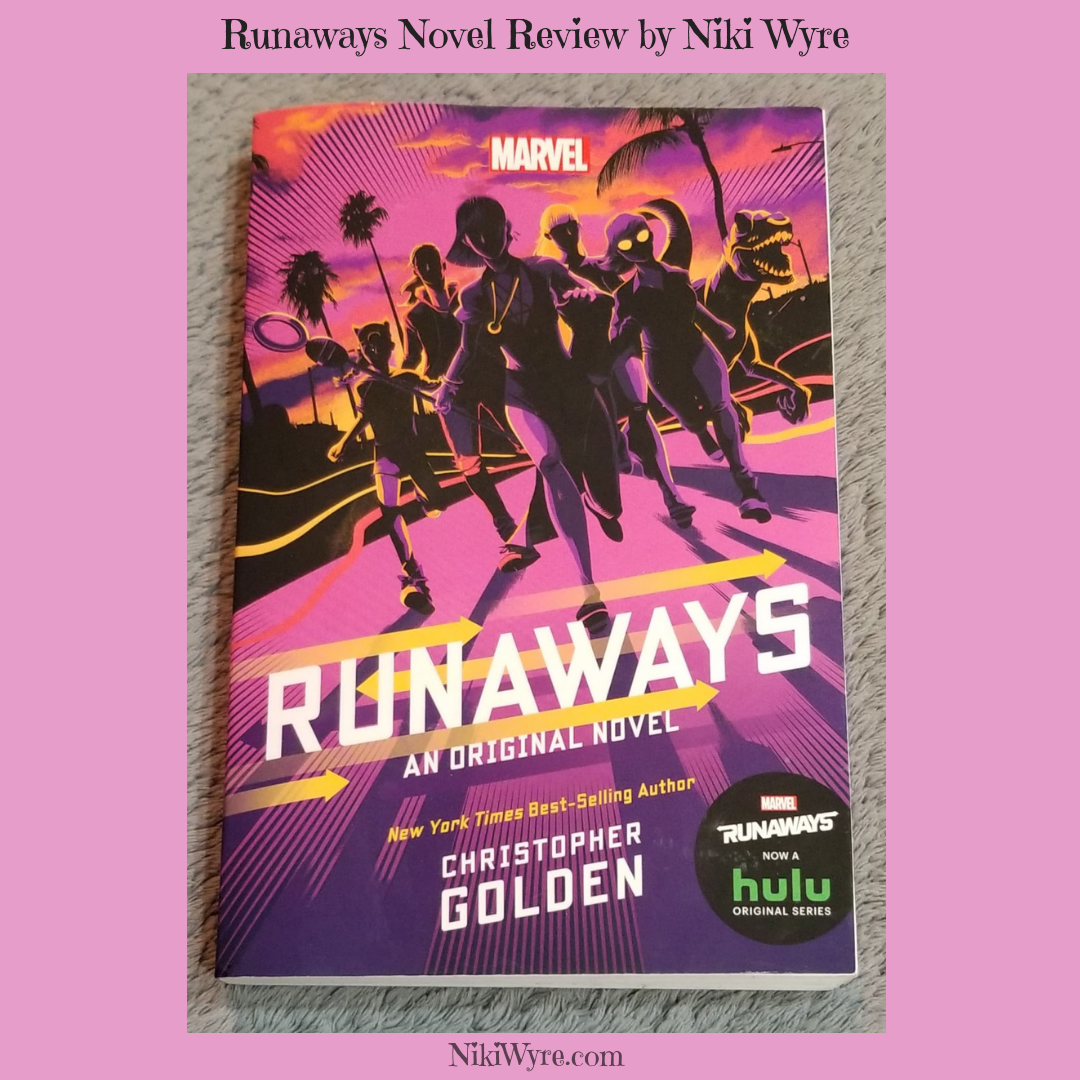 Totally under the radar but the blurb sounded so good it was too hard to resist and I am so glad I did not pass it up due to lack of online feedback.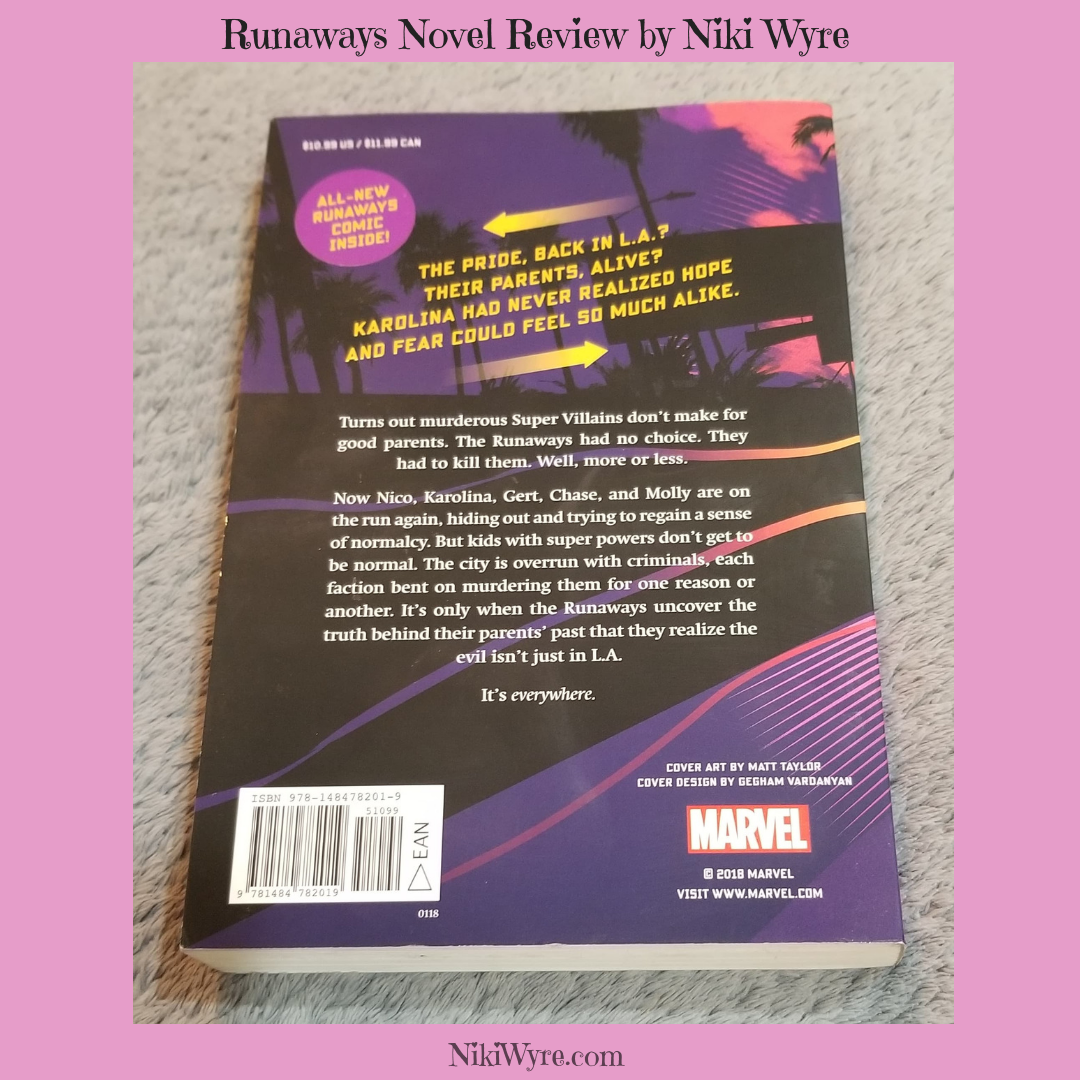 "The Pride, back in L.A.? Their parents, alive? Karolina had never realized hope and fear could feel so much alike.
Turns out murderous Super Villains don't make for good parents. The Runaways had no choice. They had to kill them. Well, more or less. Now Nico, Karolina, Gert, Chase, and Molly are on the run again, hiding out and trying to regain a sense of normalcy. But kids with super powers don't get to be normal.
The city is overrun with criminals, each faction bent on murdering them for one reason or another. It's only when the Runaways uncover the truth behind their parents' past that they realize the evil isn't just in L.A.
It's everywhere."
If you like the characters in the Hulu series, you will enjoy this book. It is true to the series. I highly recommend picking it up at the price. If you are a Prime member, you get free one day shipping. I am actually doing my second read through right now. I saw a post from the awesome Allegra Acosta on Instagram and it made me want to immerse in the characters all over again to get ready for season 2. (Yes, I follow most of the cast like a rabid fangirl.)  
No go ahead, grab your copy and settle down for some page turning fun with your favorite runaways. I know I will be busy today. 🙂
Are you ready for Season 2? You can buy the Runaways book here on Amazon.
Until next time,
<3 Niki Wyre