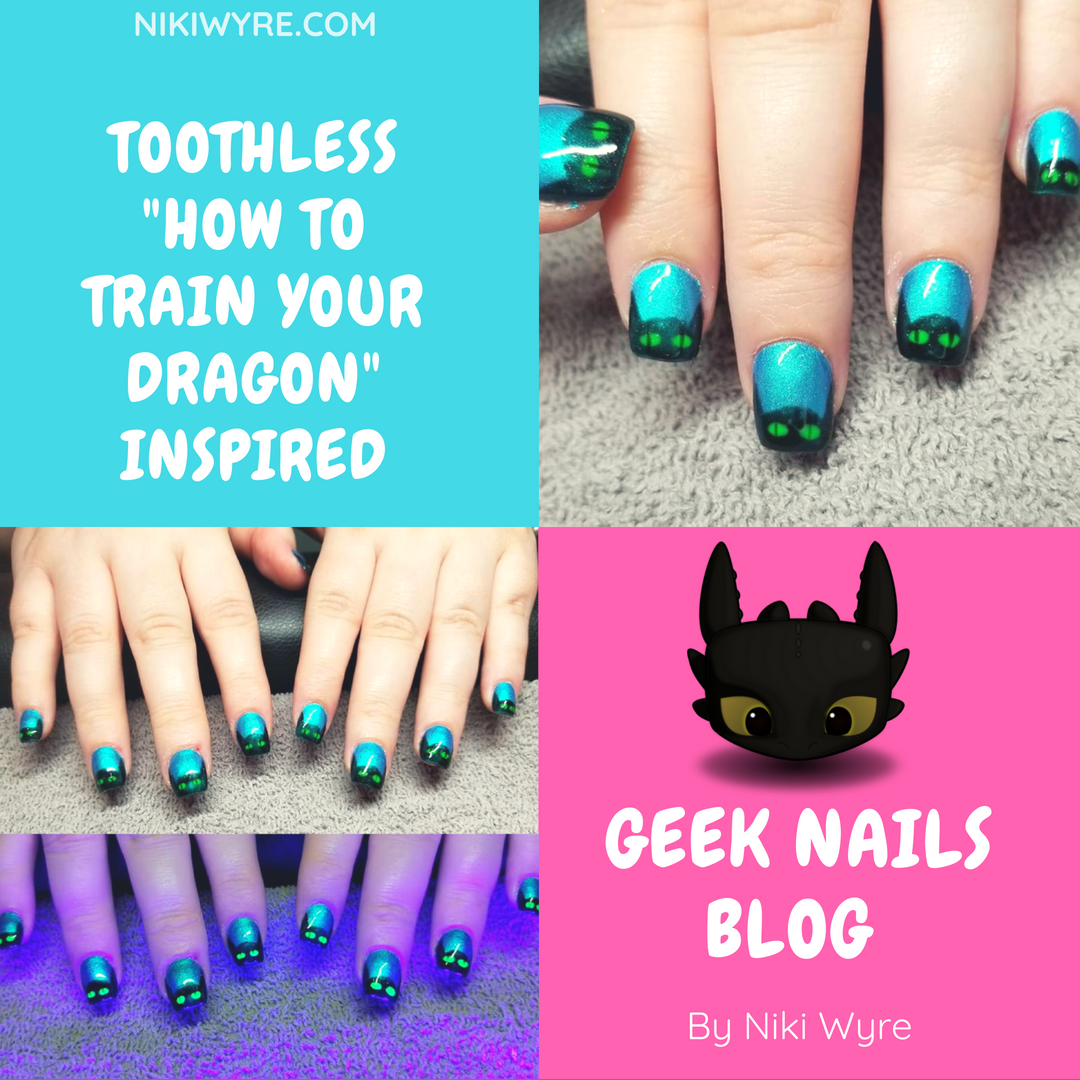 Toothless How To Train Your Dragon Inspired Geek Nails
by Niki Wyre
I had another lovely visit with the very talented nail wizard, Nathan. After scrolling through tons of pictures and being very undecided, we came across an idea for a simple Toothless nail tip design with a plain nail background. Of course being the creative genius, he took it up a few notches.
First, he made this awesome chrome sparkling backdrop. Then came the beautiful glowing eyes. When he turned on the UV light, whoo boy!! Too bad I can't sit around turning the light on / off all day. I mean should I put a black light next to my keyboard now? That could be really cool. lol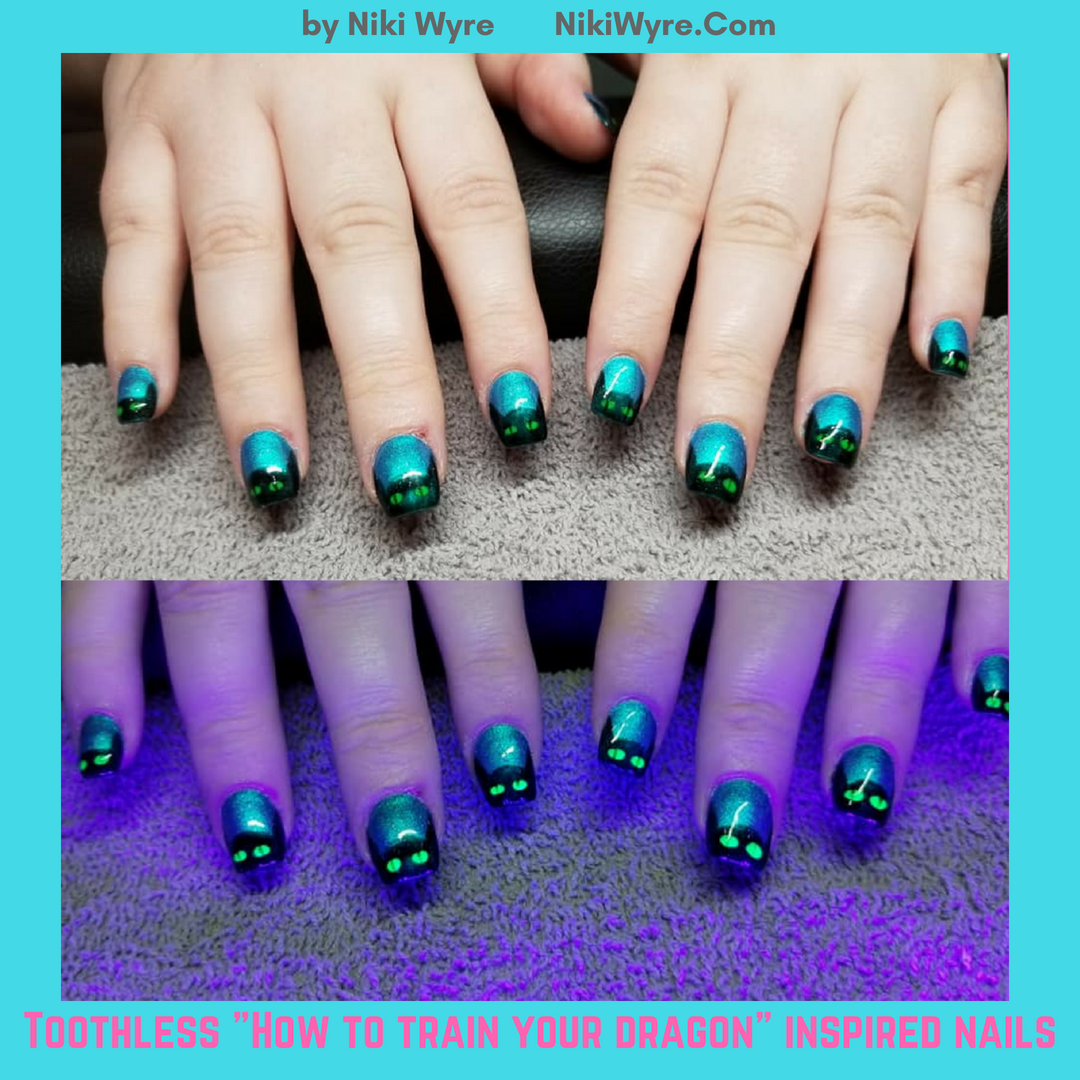 That's all the pics and that's it until next time.  Would love to hear your ideas on nails you would like to see next or send me pics of your nails.
What's up next? We actually have a plan for once. We found something that is an unusual pick for me. We shall see. 😉
As always, thank you for kindly overlooking any swollen or misshapen joints in hands. I do have Autoimmune Arthritis and know they aren't the pretties but I love my nails so makes my hands feels less ugly.
<3 Niki Wyre
P.S. If you would like to follow Nathan, you can follow him on his Instagram page here or on Facebook here. If you happen to be in Pinellas county / Palm Harbor area, like me, you can schedule an appointment with the nail wizard himself at La Bella Vita Salon and Day Spa , Palm Harbor Fl.