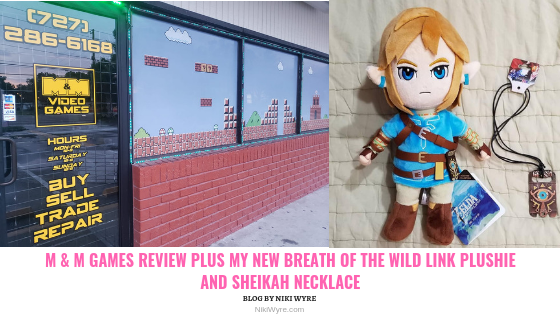 M&M Games Review Plus My New Breath of the Wild Link Plushie and Sheikah Necklace
by Niki Wyre
Feeling nostalgic for some old titles? Missing a cable or want a title you can't find? Perhaps you want a cute plushie or original gift for the gamer in your life? Want to trade in old games? Or maybe you just want to simply connect with like minded individuals while browsing a selection of titles you might of missed? If you live in Pinellas County Florida, there is a place for you. It is called M&M games and they have multiple locations. It is like stepping in to a library that breathes for games while still have relevant titles for the current gamers or cute items to *squee* over.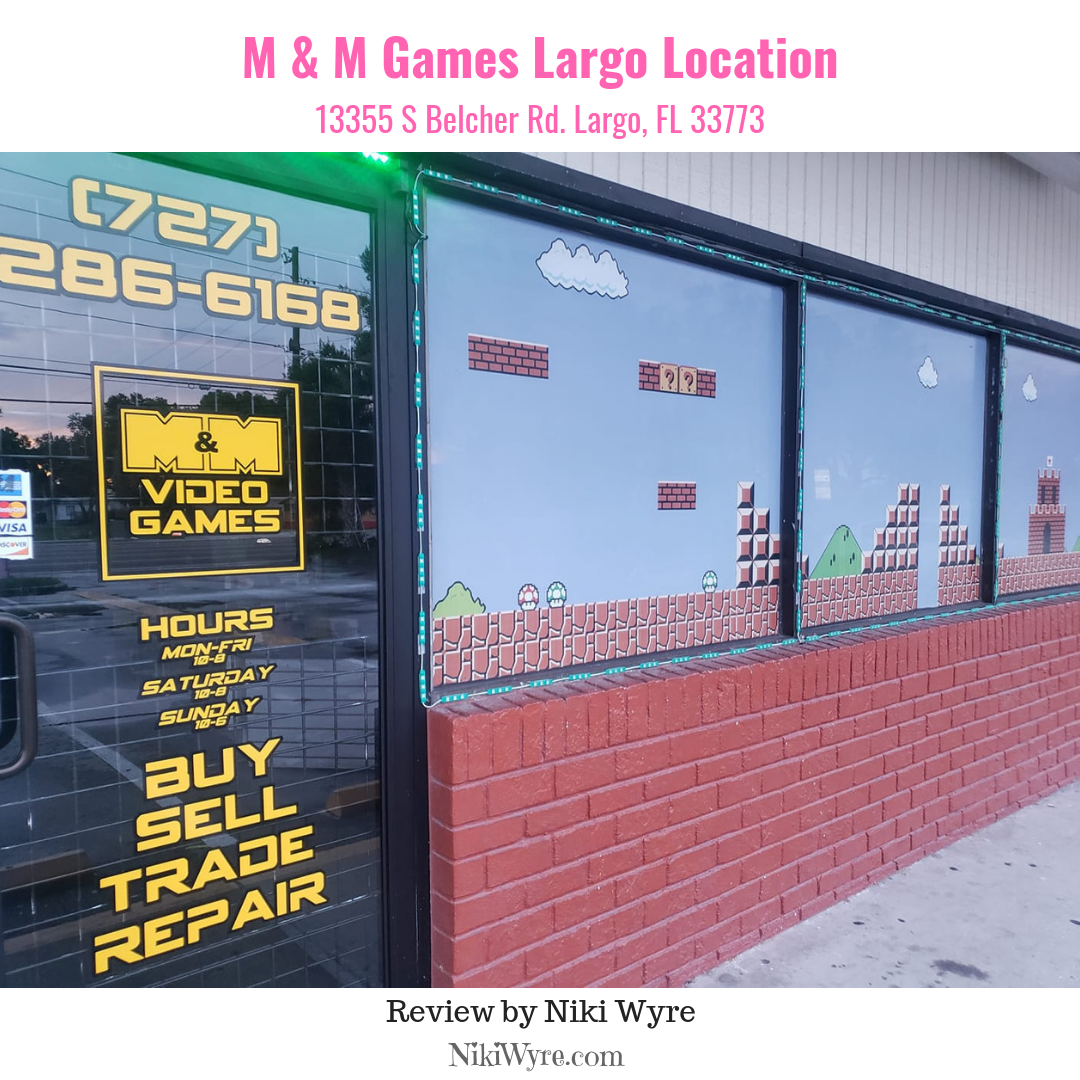 I have to admit I have been cyber stalking them on social media for a little bit, watching all the cool stuff they got in. I did make it in to their Clearwater location recently, which is mostly dedicated to games and consoles but kept drooling over all the pretties they posted on Instagram or Facebook. When I found out they were posting them from the main store in Largo, I knew I would going to have to make one of my next outings to that location.
So yesterday I finally got to swing over to the main location of M&M Games in Largo for a first visit. I was not disappointed. It was just as roomy and handicap friendly as the other location. Staff very friendly and knowledgeable. The windows decoration and Mario greeter outside was awesome by the way! If you are in the area, do not skip out on this little hidden treasure. They do have multiple locations. You can find them listed in the drop menu at top of their website here.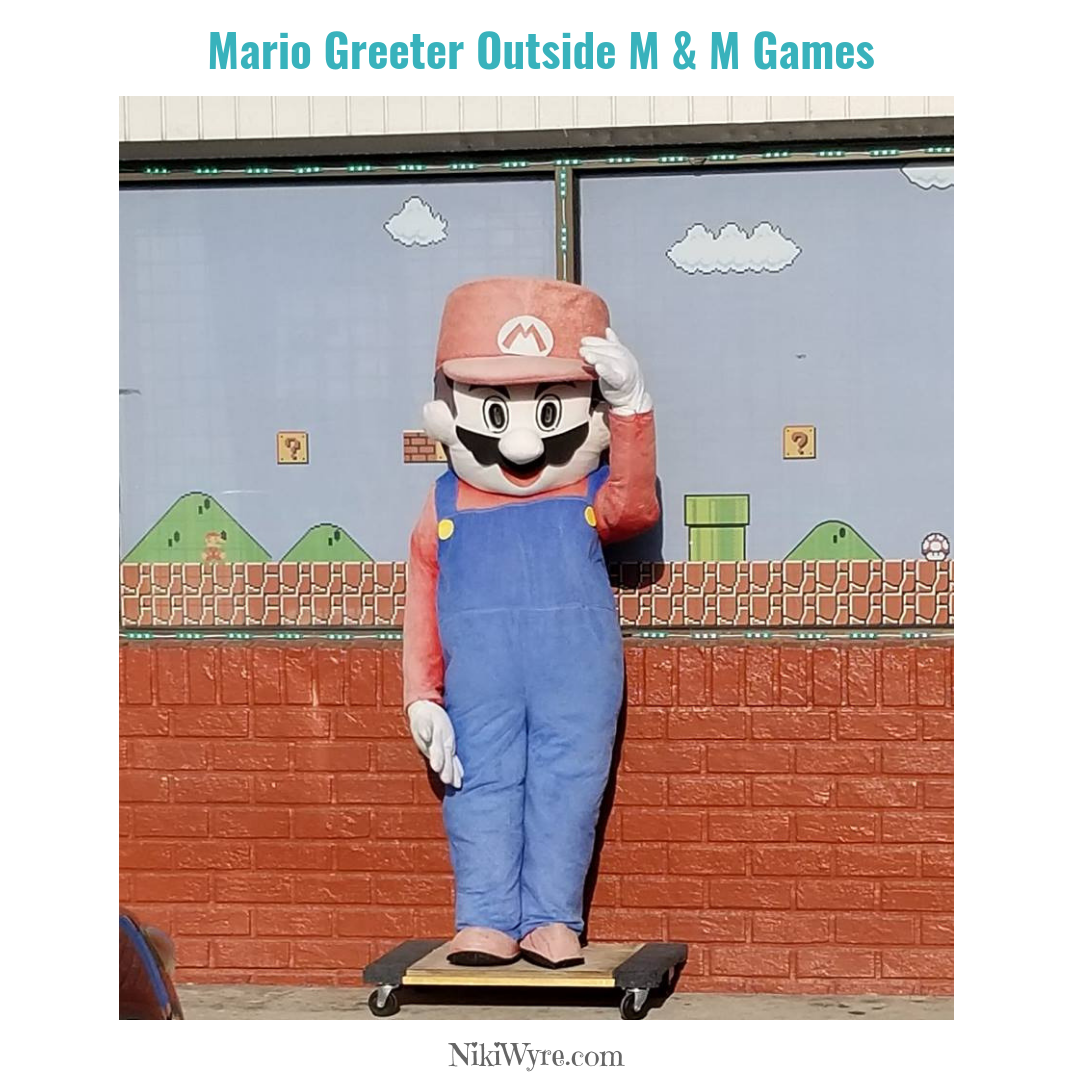 I did manage to restrain myself to only two small gifts for myself today knowing I was picking up my preorder for the Tomb Raider Limited Steelbook on the way home but boy were they great gifts! How awesome is this Breath of the Wild Link plushie? I was debating on whether or not I wanted to go with Breath of the Wild or Hyrule versions of Link until he took him down for me to see him closer. The detail was just gorgeous and he is wearing my favorite color.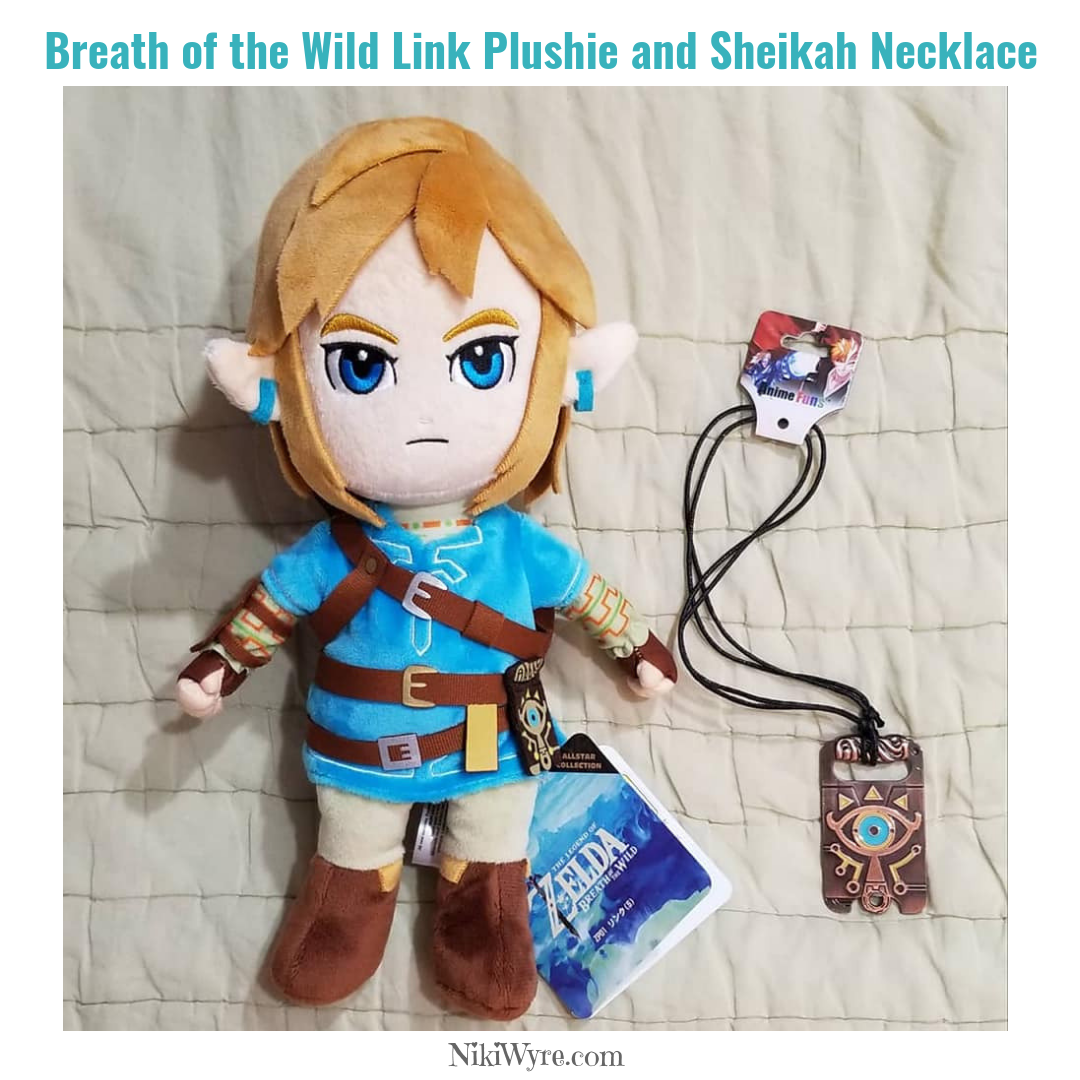 The detailing on the back of his shield is really special as well. I also have had my eye on the Sheikah slate necklate since they originally posted it. It is a nice weight and doesn't move around on the neck. Both were a great price. Then again everything there is fairly priced and be prepared to want to buy things. Be prepared to want to buy a lot of things. I am sure we will have a lot of repeat visits in our future once the room for our game room is finally cleaned out and set up. So many choices. What would you pick?
You can find M&M Games on Instagram here.
You can find M&M Games on Facebook here.
You can find M&M Games' website here.
(Click top tab for locations)
Now I am off to raid some tombs. Happy gaming!
Until next time,
<3 Niki Wyre